It's hard to find a more picturesque road trip than the one that connects Adelaide and Melbourne in Australia. In the little over a thousand kilometres that separate these two bustling metropolises, you'll get to enjoy the beautiful coastlines of both South Australia and Victoria.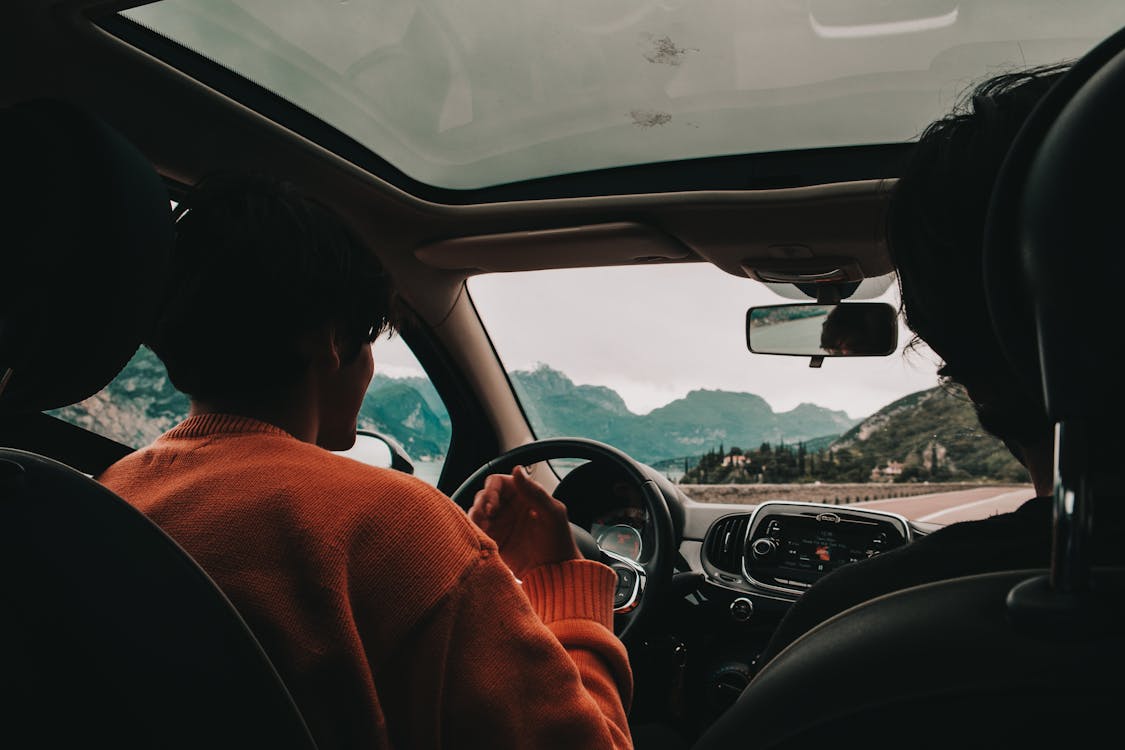 Along the route from Adelaide to Melbourne, you'll pass by quiet beaches, windswept cliff tops, vast national parks, and attractive seaside settlements.
You'll finish your vacation in style by driving along the Great Ocean Road, one of Australia's most famous pieces of asphalt, through magnificent rock formations like the Twelve Apostles, and into Melbourne.
With this guide, we hope to make it easier for you to plan the ultimate road trip from Adelaide to Melbourne by automobile.
How Far Is Adelaide To Melbourne And How Long Will The Road Trip Take?
The distance between Adelaide and Melbourne is around 756 kilometres, and the driving time between the two cities is normally about 8 hours and 30 minutes. This time does not take into account any pauses or traffic. This is merely an estimate, however, as the amount of time it takes to travel between the two cities can differ significantly based on a variety of factors like the route you take, the number of stops you make, how long each stop is, and the conditions of the roads.
Driving from Adelaide to Melbourne is possible via several different routes; however, the one that takes the shortest and most direct path is the National Highway A8. This itinerary takes you through some of the most beautiful parts of Victoria, with stops in towns and cities including Geelong, Ballarat, and Horsham along the way. You'll have the opportunity to stop at several interesting spots along the journey, including vineyards, national parks, and historical sites, to name just a few examples.
Places To Visit When Driving From Adelaide To Melbourne
There are many interesting places to visit when driving from Adelaide to Melbourne. Here are just a few ideas:
1. Grampians National Park:
In western Victoria, roughly in the middle of the journey from Adelaide to Melbourne, you'll find the stunning Grampians National Park. This park is characterized by its rocky mountains, dense forests, and numerous waterfalls. The park is home to a wide variety of plant and animal life, some of which can be found nowhere else in the world. This includes numerous species that are unique to the park.
The Grampians provide visitors with a diverse range of recreational opportunities, such as walking, rock climbing, watching birds, and having picnics. The park is home to several well-known hiking paths, such as the Pinnacle Walk and the Boroka Lookout, all of which provide stunning vistas of the natural scenery in the surrounding area. Rock climbers will have a wide variety of routes to choose from, ranging in difficulty from simple to difficult.
The Grampians are not only stunning in terms of their natural surroundings, but they also hold a wealth of cultural heritage because of the substantial number of Aboriginal rock art sites that can be found within their boundaries. Within the boundaries of the park are several visitor facilities, each of which provides information about the natural and cultural history of the surrounding area.
When preparing for a trip to the Grampians, make sure to leave yourself plenty of time to take advantage of everything the national park has to offer. There are a variety of places to stay within the park itself, including campgrounds, cabins, and lodges. In addition, there are several hotels and other types of lodgings located in the surrounding area.
2. Horsham: 
Horsham is a tiny town that can be found in the Wimmera area of Victoria. It is approximately in the centre of the route that goes from Adelaide to Melbourne. The Horsham Rose Garden and the Horsham Botanic Gardens are only two examples of the lovely parks and gardens that can be found here.
The Horsham Regional Art Gallery is another attraction that should not be missed. The gallery showcases a diverse range of traditional and contemporary artworks created by artists from the Wimmera region as well as further afield.
Horsham is an excellent location to use as a base from which to venture out and discover the surrounding countryside, in addition to the cultural activities it offers. The Grampians National Park is not far away and provides access to a variety of outdoor activities like rock climbing, bird watching, and hiking. In addition, the Pyrenees wine area, which is renowned for producing wines of exceptional quality, can be reached from the town in a short amount of time by car.
There are many different kinds of places to stay in Horsham, such as hotels, motels, bed & breakfasts, and holiday parks. In addition, there are a variety of restaurants and cafes in the town that provide food from a wide variety of cultures.
3. Mount Gambier:
You may visit the Umpherston Sinkhole, which is a deep natural sinkhole that has been filled with a curated and planted garden. Mount Gambier is an excellent base for exploring this inland region, and you can make your way there from there. Visit the brilliantly turquoise Blue Lake, which lives up to its name, and spend the night in Mount Gambier before continuing to the next phase of your road trip, which will take you to Melbourne as you enter Victoria.
4. Warrnambool:
The next destination is Warrnambool, which can be reached from the Grampians or, if time is of the essence, from Mount Gambier. Now that you are officially on the Great Ocean Road, which begins and ends at this westernmost point, the scenery is only going to get more breathtaking from here on out.
The high number of whales that may frequently be seen off the coast of Warrnambool has become the city's most well-known attraction, even though Warrnambool is surrounded by a beautiful coastline. You have the option of going on a whale-watching excursion or simply driving out to one of the vantage sites to look out over the water.
5. Twelve Apostles:
Along the Great Ocean Road, the Twelve Apostles are a natural attraction that should not be skipped because they are one of the most photographed natural features in all of Australia. Off the coast of New Zealand is where you'll find a jagged group of limestone stacks known as the Twelve Apostles. Thought, only seven are still standing as a result of the powerful waves that were generated by the ocean, and the other five have collapsed.
This stretch of coastline is an impressive sight, and it is also a part of the equally impressive Port Campbell National Park, which follows the road for many kilometres. As a result, you will find yourself frequently pulling off to the side of the highway to take photographs of this stretch of coastline.
Essential Things To Pack Wilhe Having A Roadtrip
Is there anything that can top a good old-fashioned road trip? What's not to adore about it? What about…a whole day spent in the car with no means to keep your phone charged? or a sore back from sitting for long periods… Imagine being pulled over by an officer without any proof that you have automobile insurance. It's important to be well-prepared for both fun and adventure before setting out on an epic road trip. I've put together the perfect road trip packing list, complete with everything you'll need for a vacation that will live long in the memory.
1. Car Registration And Evidence Of Insurance
Registration of the vehicle and proof of insurance are required. A road trip is an ideal pretext for checking that all of your paperwork is in order and its proper place. Therefore, remember to bring them along with you when you are preparing for your upcoming road trip. Your driver's license is, of course, necessary. However, your vehicle registration to demonstrate that you are the owner of the car is also required. Keep it readily available in the glove compartment of your vehicle if an officer requests to see it while you are pulled over.
In a similar vein, that officer will inquire about your insurance coverage and request documentation from you.
2. Good Camera
A camera of high quality because it is likely that you will be taking pictures in Australia virtually non-stop, so you will want to ensure that you have a camera that is up to the task of capturing the country's natural splendour.
3. Water Bottle Or Hydroflask
Although indeed, you may simply purchase bottled water while you are travelling, it is not sanitary to reuse the bottles that are intended for single use. Because our landfills do not require any additional plastic, including this point on your road trip checklist is important.
When you finally kick the habit, you won't ever go back to it. Therefore, fill up a large jug for the trunk, as well as a water bottle that can be reused and kept in the vehicle.
4. First Aid Kit
It is very simple to overlook the necessity of bringing along a first aid kit! However, it is such a simple and lightweight addition to the list of things you should carry for your road trip. And it makes all the difference if you cut yourself while hiking, is dealing with an itching insect bite, or are involved in any other kind of minor injury.
There have been a lot of instances in which I could have used a fundamental first aid kit in the trunk of my car. This one is not only affordable, but it also provides you with the essentials, such as band-aids, gauze, and ibuprofen… even though you might wish to include some extra things.
Gloves made of sterile material, medication to prevent nausea, and antihistamines are also useful. It depends on how in-depth you want your investigation to go. This one addresses all the fundamentals while using a very small amount of space.
5. Trunk Organizer
Can you see yourself opening the trunk of your car while you're on a road trip and having anything you're looking for right there in front of you? Instead of digging around in luggage, why not?
Install a minimum of one and no more than two trunk organizers to stow away any little goods that you might require en route but do not want to cram into the back seat. Consider a variety of items such as beverages, snacks, literature, electronic devices, and even a bag of groceries. It is not necessary to continue to listen to the stuff in the trunk thump and bump every time you turn a corner.
7. Car Charger
Make sure you have a reliable car charger before you leave for your vacation so that you won't have to worry about your device's battery dying on you. After all, between rounds of Words with Friends and pictures taken at rest breaks along the way, it's probable that you'll put a significant amount of time into using your phone.
8. Sunglasses
When you are packing for your upcoming road trip, you must, under all circumstances, not forget your sunglasses. Your travel purse will have no trouble accommodating them. Because of all the driving, you are going to feel like you are living in them. I adore the cat-eye shape of these Kate Spade sunglasses made of tortoiseshell.
9. Cozy Blanket
Any genuine cross-country journey isn't complete without a warm blanket. A blanket is a great addition that helps bring the comforts of home into the car, whether it's for the people riding in the backseat or the co-pilot who's trying to get some shut-eye.
10. Tissues, Napkins, And Wipes
Achoo! If you are taking a road trip with at least two other people, the odds are good that one of you will want a tissue within the first hour of your journey. This is especially true if you are travelling in a car.
It is impossible to have enough supply of napkins, particularly if you have any salty snacks or sandwich ingredients, among other things.
Wipes are a handy accessory that can be used to clean both the interior of the vehicle and the people who are riding in it. Sanitizing wipes is the best option in this situation.
Conclusion
If you want to take a road trip from Adelaide to Melbourne, it is a good idea to plan your route and give yourself plenty of time for stops along the way. If you do this, you will have a more enjoyable experience. You may also want to take into consideration other aspects, such as the time of year that you will be taking the trip because the weather can affect the road conditions, and whether or not you will be driving during peak tourist season, when both traffic and accommodations may be more crowded. 
In conclusion, take the necessary precautions to ensure that you have a dependable vehicle, accurate maps or a navigation system, and sufficient supplies to make the trip enjoyable.
Check some of the places you want to visit here at adelaide to melbourne drive time.