Your wedding day is one of the most important days of your life. When it comes to wedding planning, there are a lot of things to consider. One of the most important is choosing the right wedding singer. The right singer can make your wedding day even more special and memorable. The music you choose for your ceremony and reception will be a big part of setting the tone for your special day.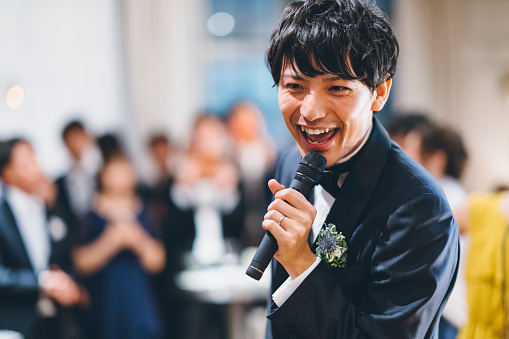 Here are some tips on how to choose a wedding singer for your big day:
1. Consider The Style Of Your Wedding.
When choosing a singer, you'll want to make sure they fit the overall style of your wedding. If you're having a formal affair, then look for singers who specialize in that style. Similarly, if you're having a more relaxed celebration, look for singers who can provide that type of atmosphere.
2. Think About The Style Of Music You Want.
Think about the style of music you want for your wedding. Do you want something traditional or more modern? Once you have an idea of the type of music you want, start looking for singers who specialize in that genre.
3. Consider Your Budget.
Wedding singers can range in price, so it's important to consider your budget when making your choice. It's important to have an idea of how much you're willing to spend before you start your search. Once you know your budget, you can narrow down your options and find a singer that fits within your price range.
While it's important to find someone you love, you also need to make sure you can afford their services. Talk to a few different singers before making your final decision to ensure you're getting the best value for your money. There are a variety of ways to save money on your wedding singer, so be sure to ask about discounts or package deals.
4. Ask For Referrals.
Talk to friends and family who have recently gotten married and see if they have any recommendations for singers. If you're still unsure, look online for reviews of local singers.
5. Listen To Samples.
Once you've narrowed down your options, it's time to start listening to samples. Most wedding singers will have a website where you can listen to their work. This is a great way to get an idea of their style and see if they're a good fit for your wedding.
6. Meet With The Singer In Person.
Once you've narrowed down your choices, it's time to meet with the singers in person. This will give you a chance to hear them sing and get a feel for their personality. Be sure to ask them about their experience performing at weddings and if they have any special requests or requirements.
7. Consider The Personality Of The Singer.
It's also important to consider the personality of the singer you're considering hiring. After all, this person will be spending a lot of time with you on your big day! Make sure they're someone you feel comfortable with and who you think will add to the overall atmosphere of your wedding.
9. Make Your Decision.
After meeting with the singers, it's time to make your final decision. Choose the singer who you feel will best fit your wedding day and who you believe will make your day even more special.
Choosing a wedding singer can be a daunting task, but it's important to take your time and find the right one for your big day. With these tips in mind, you're well on your way to finding the perfect wedding singer for your big day!