As a food business owner, you know that branding is important to your success. But what you may not realize is that food business branding is the key to your restaurant growth.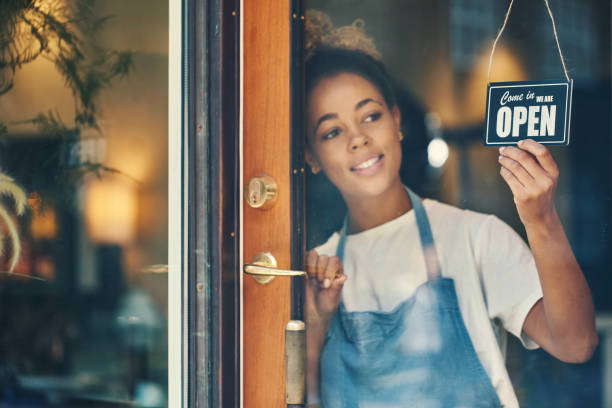 Think about it this way: when someone thinks of your restaurant, what do they think of first? Is it the food? The service? The atmosphere? Or, is it the brand?
In the restaurant business, branding is everything.
Your brand is what sets you apart from the competition and makes you recognizable to your target audience. A strong brand will help you attract new customers and keep them coming back for more.
The importance of food business branding can't be overstated – it's the key to your restaurant's growth! Whether you're just starting, or you've been in business for years, having consistent, professional branding will not only help you stand out from the crowd but also create a cohesive experience that your customers will appreciate.
At its simplest level, branding is about ensuring that all aspects of your business – from the design of your logo and menu to the way your staff members interact with guests – are working together to present the same unified message about what makes your restaurant unique. This consistency across all channels is crucial for creating an unforgettable experience for diners, who may not get a second chance to try your food if their first visit is less than stellar.
But branding isn't just about making a good first impression – it's also an essential tool for marketing your restaurant and driving repeat business. In today's competitive landscape, diners have more choices than ever before, and they're not afraid to use social media to share their experiences (good or bad). Having a strong brand that differentiates you from the competition can help you attract new customers and keep them coming back for more
Investing in branding is one of the smartest things you can do for your restaurant business. Here's why:
1. Branding Builds Trust.
When customers see your consistent branding across all of your marketing materials, they begin to trust your business. They know what to expect from you, and they know that you're a reliable source of great food.
2. Branding Creates Loyalty.
Once customers trust your brand, they're more likely to become loyal fans of your restaurant. They'll be excited to try new items on the menu, tag you in their social media posts, and keep coming back for more.
3. Branding Creates Awareness.
When done right, branding allows people all over town to know who you are. That means that potential customers will already have some idea of what your business is about before they even decide to give it a try.
4. Branding Promotes Word-Of-Mouth Marketing.
People love sharing details about their favourite restaurants or businesses with others, so if you can create a great brand, nothing is stopping them from spreading the word about how amazing you are! This type of organic marketing can help increase your visibility and attract new customers to your business.
If you're ready to start branding your restaurant, it's time to think about how you'll engage with your customers and promote your brand online. One great way to accomplish both of those goals is by creating a digital marketing plan that covers all of the areas below:
A website that tells people who you are and what you do A social media presence on platforms where your target audience spends the most time An email marketing strategy in which you regularly send out newsletters or special offers Email marketing tools like MailChimp or Constant Contact Blogging services that help capture organic search traffic from Google and Bing And finally, an overall strategy for reaching out to journalists and influencers to raise awareness of your restaurant and get more people in the door
Creating a comprehensive digital marketing plan is a big undertaking, but it's worth it when you see how much your business can grow as a result. And if you need help getting started, we're always here to lend a hand.
So what are you waiting for? Start branding your restaurant today!
If you're ready to take your food business branding to the next level, have a peek here.